Stay In Great Shape And Learn Self-Defense Skills In Our Adult Martial Arts Classes
Looking for total-body strength? Improved self-defense skills? A great way to stay motivated week after week?
No matter what goals you have in mind, we have the answer for you here at Prospect Martial Arts. Our Adult Martial Arts program is helping men and women all across Waterbury and Prospect see real results.
You could be next.
Fill out the short form on your screen to learn more today!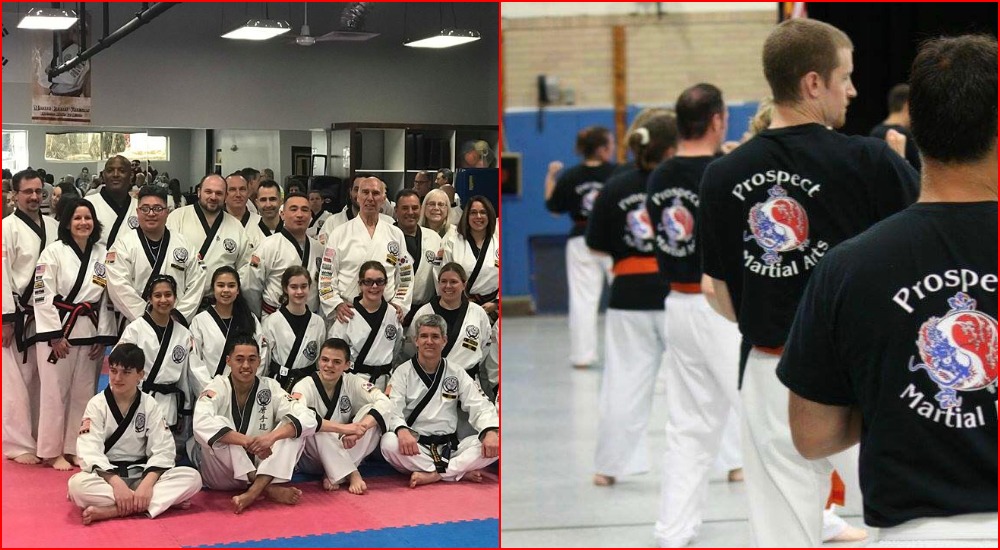 What Can You Expect From Our Adult Martial Arts Classes?
Our training at Prospect Martial Arts is focused on the traditional strategies of striking, self-defense, and mental discipline. Whether you're a complete beginner or an experienced athlete, you can learn something new every time you train AND have a great time in the process.
Our Adult Martial Arts classes include hands-on instruction and a safe, ego-free environment. We want everyone to feel welcome on day one and motivated to give it their all.
We're offering people across Waterbury and Prospect:
Effective striking skills
Improved situational awareness
Proven strategies for competition and real-world settings
Incredible self-confidence in everything you do
AND, We're Helping You Challenge Your Body Every Single Day
You don't have to struggle through another run on the treadmill in order to stay in shape. You don't have to stand in line at the gym or feel crammed in some crowded fitness class.
In our Adult Martial Arts training, you can challenge your body and keep your mind motivated like never before.
Our system includes high-energy exercises that help you focus on improving your skills one step at a time. You won't even realize how hard you're working.
At Prospect Martial Arts, we're working with everyone in Waterbury, Prospect, and beyond to:
Burn fat and develop lean muscle tone
Improve your cardiovascular health and endurance
Develop functional strength for all aspects of life
Enjoy a great sense of accomplishment after every class
Get Started Today With The Best Adult Martial Arts Training Waterbury Has To Offer!
Are you ready to change the way you train? Then come see us today at Prospect Martial Arts and take on our high-energy Adult Martial Arts classes. We're helping people of all experience levels find success.
Just fill out the short form on your screen to learn more about everything we have to offer here in Prospect.